About
I'm Lance Spring, and I'm involved in producing exciting and innovative live performances. If you're looking for something unique, then I can help. Beautiful acts with original twists are my specialty.

Together with my colleagues we present spectacles that combine skilled performers with technical effects to create shows that are both entertaining and communicative.
I have performed at events as diverse as festivals, galas, openings, theatre productions, conferences, sporting events, trade shows and promotions both on a national and international level.

How may I help enhance your event? Contact me for more information about bringing one of our shows to you or producing something special.

Creating memorable experiences is my passion, and my colleagues and I would enjoy the opportunity to create for you.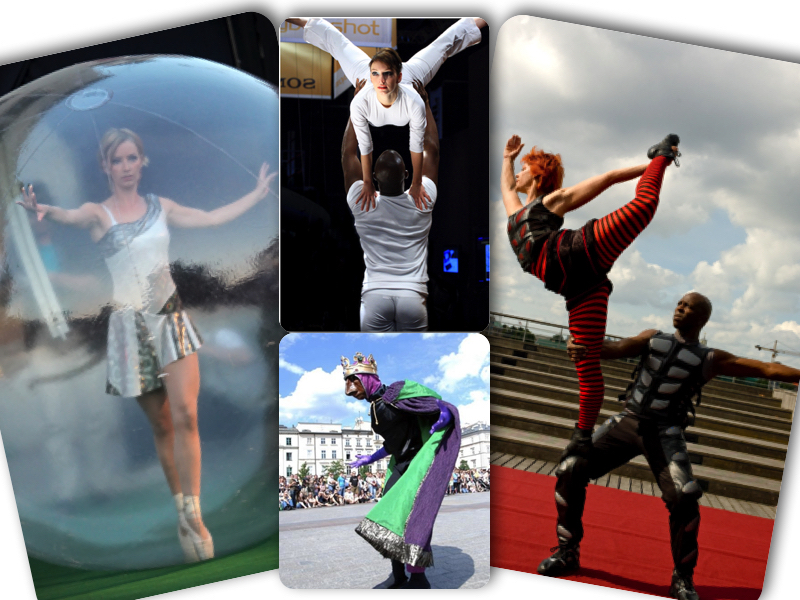 FunkyLove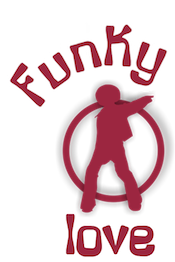 The one and only Funkylove is a true blast from the past!
With a boom-box full of disco hits, this groovy sensation steps straight out the 1970's and into your event.
With a hot personality and cool dance moves, Funkylove brings colour and humour to any occasion.
As a mobile act or presenter, this charismatic character is perfect for festivals, openings and parties - anywhere you need to add some fun(k).
Book him for your corporate event and he's guaranteed to make even the boss boogie!

"Women want him... Men want to be like him... Kids love him... FunkyLove - He's All Action!"

More information and photos can be found on the dedicated website: funkylove.biz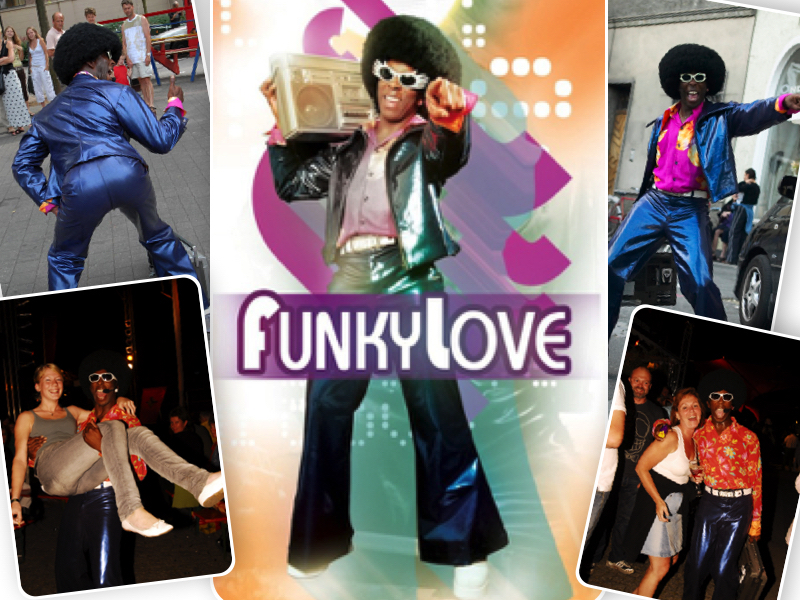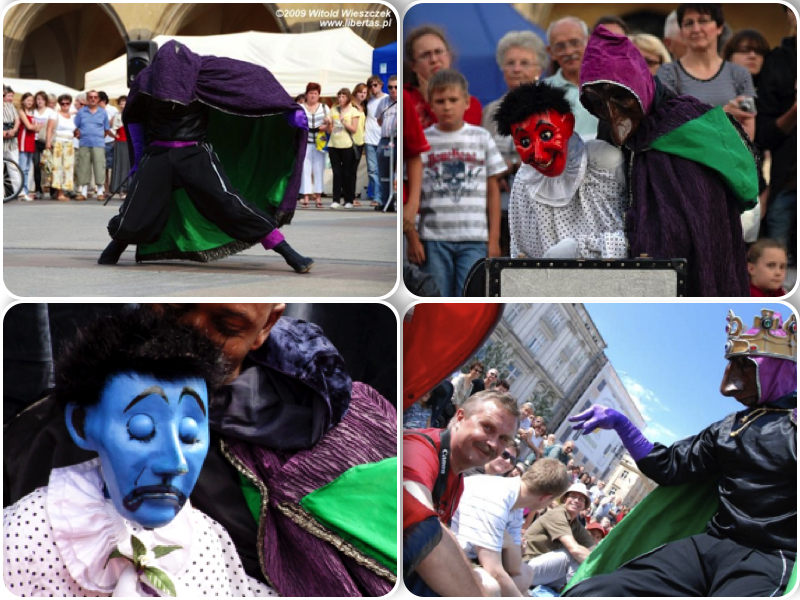 Masquerade

Eclectic, unusual and ultimately beautiful, Masquerade is unique show that combines traditional performance art genres into something wild and wonderful.

Making use of mime, mask and puppetry, a simple decor and a magical trunk, simple ideas are bought to life. The show combines various skills to weave an imaginative performance, set to a musical soundtrack ranging from classical to modern.

Audiences tell us that the unusual form of storytelling is as moving as it is awe-inspiring. With no language barrier, both young and old can understand and enjoy this colourful performance.

More information and photos can be found on the dedicated website: masquerade.ws



Tap dance Acro-balance Larger Shows
Tap Dance
"Met Constance" (Constance & Company) is a music & (tap)dance band consisting of 2 musicians, 2 tap dancers & a vocalist.
The repertoire consists of old & modern covers as well as original compositions including Jazz, spoken word, Afro-Brazilian etc.
Begun years ago as a solo project by Constance van Duinen. Since then it has grown and evolved into a 5 piece band with regular concerts and the occasional guest musicians.




---
Acro-balance
In addition to my normal performances, partner acrobatics also plays a role. Usually combined with dance I perform for projects, trade shows, openings and sporting events.

In the first video below can be seen 'Temptation' - an acro-dance act produced by my former partner Jafna de Paauw, and myself. The performance was filmed at the Sony stand during the Zoom Photography Trade Show (NL).





---

Large-scale Shows
The second video is for Stratosphere - A giant sphere, dance, acrobatics, bubbles and ball manipulation are all part of the show.
We created and peformed this act for larger events in and around Europe.
A renewed, smaller and mobile adaptation of this show is currently being prepared and will be available for the 2019-2020 season.